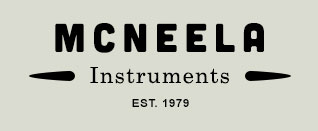 The Cygnet (Rosewood) Flute
The Cygnet is currently our most popular flute and is rated by music teachers as the preferred flute for students. 
 Key Features:
Highly rated by music teachers and is the preferred flute for students.

Provides an ease of play as it's specifically crafted for students who want to advance quickly.

Has a beautiful naturally treated rosewood finish.

Comes with a free premium foam lined hard case. 

In the Key of D
All good quality Irish flutes have their own unique strengths, but what truly stands out about the Cygnet is its incredible ability to inspire intermediate students. We specifically designed this flute with students in mind. We wanted to create the perfect student flute and to our delight, this is exactly what we have created - it enables students to easily achieve the perfect tone and provides the right amount of resonance control. 
What music teachers are saying: Many music teachers have bought the Cygnet for their students and according to the music teachers we have asked, below are just some of the reasons why: 
When students start playing the Cygnet there's a significant increase in their speed of learning, especially in comparison to other models. 

This flute allows students to have more control - This builds up the students skill-set and awareness, and enables the student to quickly learn basic and intermediate playing techniques. 

As this flute gives students the control and tone they strive for, students possess a more positive attitude during the learning process and have a more enjoyable time throughout.
There are many benefits when playing the Cygnet, here's just a few:
If a person doesn't go to music lessons and wants to self-teach, they are using the music teachers 'Flute of choice' and should learn faster than using another model.

This Cygnet empowers the player to take control and play with poise and confidence, this is because the cygnet provides an ease of play, perfect for anyone starting out.

As this flute is so smooth, students can become addicted to playing. This is due to the fact that the Cygnet is so smooth, it's very forgiving and students won't be ashamed or embarrassed to practice. 
We know quality counts: Here in McNeela Music, it's all about quality. It's a fact that students using a low quality instrument will be more likely to stop practicing and even worse, quit altogether. Thats why we only provide customers with the highest standard of instruments, as we know lesser quality instruments would be doing our customers a disservice and may hinder them from achieving their goals.
Why we use rosewood: We only use the the best quality of wood. The Cygnet is made using rosewood. Rosewood is a hardwood and is quite dense and heavy. The more dense the wood the better the resonance. Rosewood is not quite as dense as cocuswood or blackwood but it is still hard enough to allow for a strong earthly resonance and be cost effective at the same - exactly what we want. 
How we make our flutes: A lot of time and precision goes into making our flutes. We use an advanced sealing technique on all of our flutes, this technique ensures that the flute doesn't leak, this means that air flows all the way through to produce a strong low D. And if the flute can achieve a strong low D the rest of the notes will follow suit. We also use a technique during manufacturing that carefully tunes all of our flutes which allows each note to be in tune with each other. This is important as on a lesser quality flute if you tune one note correctly using the tuning slide it may mean the rest of the notes will be thrown out of tune - Our system ensures that this will not happen. 
The Cygnet has many features, here's just a few standout features:
Provides an ease of play: The Cygnet was specifically designed for students who want to advance quickly. This flute has been crafted with a slightly smaller aperture this allows easy, unstressed air control. This helps students learn the proper breathing patterns, and also provides more control over both the smoothness and crispness of the sound.
Visual beauty to rival its auditory pleasure: The Cygnet is finished to the highest standard. It has a beautiful naturally treated rosewood finish and to complete it's beauty, it comes with a free premium foam lined hard case.
Trade-in when you're ready: We want musicians to evolve and advance, thats why we offer a very generous trade-in programme. When you feel you are ready to move on to a more advanced flute, we'll happily take back your current instrument and credit you a very fair trade-in value on your next purchase. 
You're guaranteed with McNeela: We provide a guarantee for any material defects or dissatisfaction. We proudly offer a 1 year Guarantee on the Cygnet against any material defects arising from the product. We're quite comfortable with this, knowing the quality that went into it's manufacturing process. Even beyond 1 year, we will service the flute for a nominal fee.
Additionally, if you're unsatisfied for any reason whatsoever, we offer a full unconditional money-back guarantee for 14 days from the day you receive the Cygnet. Hopefully by knowing that you can return the Cygnet for any reason, will help alleviate any concerns you may have, however we are confident you will love it.  
This CD is recommended to go with the Cygnet: The Irish Flute CD https://mcneelamusic.com/the-irish-flute/
Key Points:
14 day money back guarantee from the day you receive the Cygnet.

3 year guarantee (this is very important when considering what flute to buy).

Trade-in accepted (We're here when you want to trade up).

Comes with a free foam lined box, which has 3 compartments for whistles.

If purchased before 12pm (Monday-Friday), it is shipped the same business day.

100% Refundable including shipping (For any reason, just send it back up to 14 days from when you receive the flute)

Low Cost Priority Shipping Anywhere In The World
If you have any questions at all, Paraic McNeela would be delighted to answer them. You can contact him here: Contact Us
SHIPPING TIMES:
USA & CANADA (5 - 7 days)
EUROPE (3 - 4 days)
UK (2 days)
IRELAND (Next Day)
THE REST OF THE WORLD (5 - 7 days)