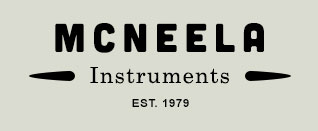 This Blackwood Flute is highly comparable to more expensive Blackwood Flutes and at it's current price point it beats all other premium flutes on sale hands down.
Key Points:
Features a full bodied resonance with a strong timbre tone.

Handcrafted using African Blackwood which is a very dense hardwood, dense enough to sink in water.

Finely-textured and has a very smooth finish when polished.

Comes with a free top quality foam lined flute box.
Manufacturing
When handcrafting our flutes, we use a sealing technique that ensures the flute doesn't leak, this means the air flows all the way through, and produces a strong low D, and if the flute can achieve a strong low D the rest of the notes will follow suit.
We also use a technique during manufacturing that carefully tunes all of our flutes, this allows each note to be in tune with each other. This is very important as on a lesser quality flute, if you tune one note correctly using the tuning slide it may cause the rest of the notes to be thrown out of tune. Our system ensures that this will not happen.
Comes with a top quality foam lined flute box. 
Trade in when you're ready: McNeela Instruments fully support your evolution as a musician with our generous trade-in program. When you're ready to move on to a more advanced flute, we'll gladly take back your current instrument and credit you a fair trade-in value on your next purchase.
1 Year Guarantee against material defects and dissatisfaction: It's important to be protected by a good Guarantee. That's why we proudly offer a 1 year Guarantee on the Blackwood Flute against any material defects. We're very comfortable with this, as we know that the manufacturing process was completed to the highest spec and nothing was overlooked. Even beyond 1 year we will service the flute e.g. replace corks etc, for a nominal fee.
Key Points:
SHIPPING TIMES:
USA & CANADA (5 - 7 days)
EUROPE (3 - 4 days)
UK (2 days)
IRELAND (Next Day)
THE REST OF THE WORLD (5 - 7 days)